IT FEELS as though Piccadilly's long-mooted regeneration has finally begun to gain momentum in 2015.
...it will be a true vertical village
Alongside Network Rail's Northern Hub expansion of Piccadilly Station, this year has seen multiple development schemes and regeneration frameworks pop-up around Manchester's primary railway station, including: Allied London's recent acquisition of London Road Fire Station; the proposed £150m Kampus neighbourhood; the 24-acre £500m Mayfield Quarter; and Capital & Centric's 'East Village'.
Next comes plans for Oxygen, a new 345 apartment residential scheme comprising three blocks of 31, fifteen and nine storeys, plus twelve ground-level townhouses at the corner of Cross Street and Millbank Street.
The scheme has been put forward by the Trafford Park-based Property Alliance Group – the property investor and developer behind the 27-storey Axis tower scheme on Deansgate Locks. 5plus Architects have designed both projects.
According to planning documents, Oxygen will reach 132.2m above sea-level, roughly 100m in total, making it one of Manchester's tallest residential buildings - but certainly not the tallest as suggested below (that'd be Beetham at 169m).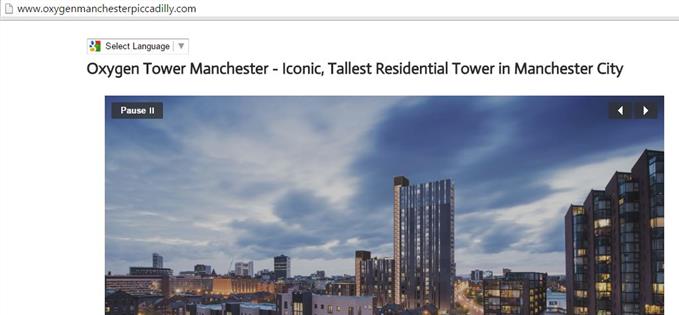 The tallest resi tower? That'd be Beetham in the far left
Dylan Williams, Alliance development director, said: "We believe Oxygen will be a residential game-changer for the city – a new benchmark in urban living. It has been designed with the long-term resident in mind and will deliver very high-quality accommodation supported by high quality amenities."
Alongside access to rooftop gardens, residents will also benefit from a spa, a pool, a gym and 'party rooms'. Two bed apartments are expected to cost in the region of £240,000.
Jon Matthews, 5plus Architects director, said: "Oxygen will be a connected place, a place to connect with your friends, connect to Piccadilly and connect to the sky. With all the amenities it offers it will be a true vertical village and the design provides a welcome regeneration to the area around Piccadilly. Oxygen is unashamedly high quality, both iconic and accessible."
Assuming planning is approved, Oxygen is expected to complete in 2018.
oxygenmanchesterpiccadilly.com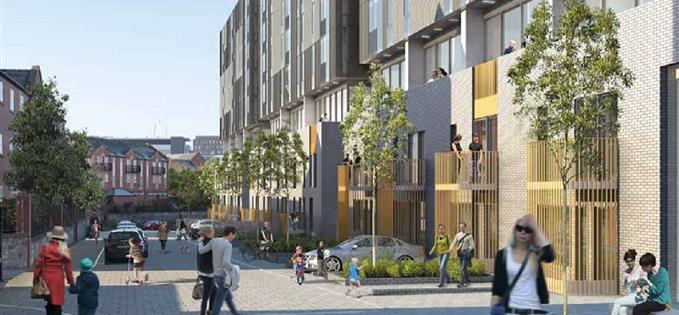 Oxygen CGI